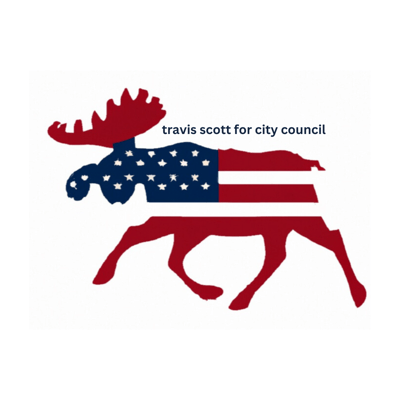 Why I'm Running
The short of it is, I was tired of seeing what was happening with our City Council and not doing anything about it.
"It doesn't matter how strong your opinions are. If you don't use your power for positive change, you are indeed part of the problem." - Coretta Scott King
So...here's just a snapshot of my platform for Liberty Lake's City Council:
---
No Big Government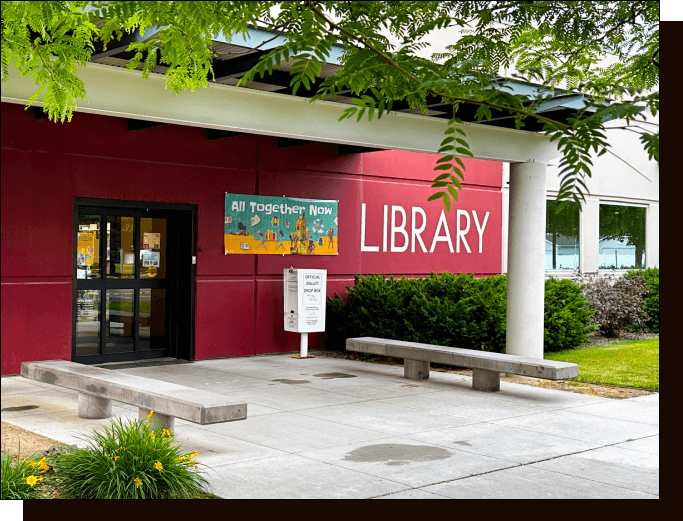 There are several crucial matters that demand our attention, and I will delve into them in greater detail below.
However, one issue that has particularly angered me is the predicament surrounding the Liberty Lake Public Library. Across the country, there is a concerning trend of individuals pushing for the censorship of books, limiting the availability of information, and distorting the historical knowledge we pass down to our children. Unfortunately, this is a battle we are now facing right here in Liberty Lake.
In order for our democracy to flourish, it is absolutely essential that its citizens are educated and given access to information and knowledge. This belief was not only held by Thomas Jefferson, but it is one that I wholeheartedly share.
In my view, efforts to curtail access to a book that offers a different perspective are not just unconstitutional but also a violation of our 1st and 14th Amendment rights. This is not how America operates.
Instead, we should strive to cultivate an appreciation for our differences and foster respect for one another. Rather than fueling a culture war that further divides us, let us embrace the motto of E Pluribus Unum.
We cannot tolerate this kind of government overreach, especially considering the significant amount of community feedback opposing their decision.
The city council, like all government institutions in our country, should be accountable to the people and work for the people as a whole, not just themselves, a select few, and special interests.
Quality of Life
We enjoy a remarkably high quality of life here in Liberty Lake that includes many parks, events, and restaurants. The city is also very safe thanks to the closeness of the community and the spectacular job our police department has done. Like you, I want to keep it that way, and will provide whatever resources and support our community and local law enforcement requires to do their job effectively and efficiently.
Something I'm really excited about is the recent year-long testing we've done of the Flock Safety license plate cameras that have been installed around the city. Our Chief of Police, Damon Simmons, provided an update on the results of this testing in a June city council meeting I attended and I was very impressed and excited about the program's prospects. You can read more about how the cameras work here.
I also love how involved and active our local police officers are in the community. You can see and approach them at numerous events throughout the year. They truly make a difference in our community and will have my support.
Smart Growth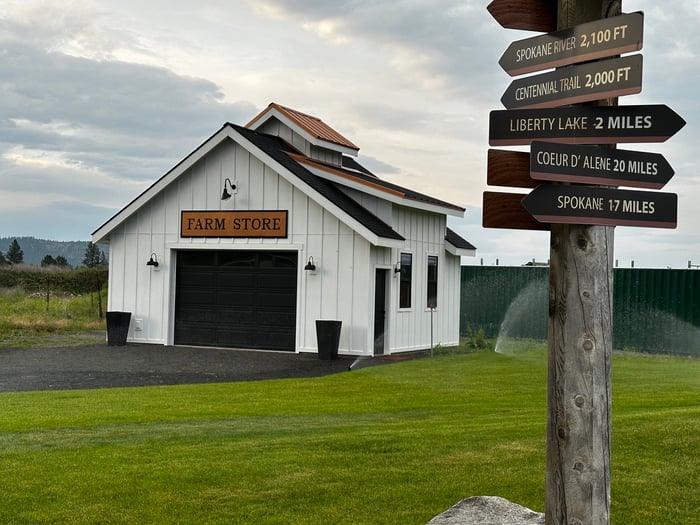 I've had my concerns about the way in which Liberty Lake is growing and so have many of you. Home prices in the area have recently lead the nation in terms of their appreciation, but this has created issues for young professionals and families who want to live here.
There are practically no 'starter' homes available and everything being built by Greenstone seems to be sub-luxury or luxury. In my opinion, this is equal parts greed (and could also be construed as discrimination) and it needs to be evaluated with a plan devised to increase supply of these types of homes.
Which brings me to the topic of Greenstone. There's no question, they've done a lot for our city. But, many of you (myself included) are starting to feel that their vision and intentions for the city and it's growth are not in line with the people who live here. They have brought up the topic in Planning Commission meetings that Liberty Lake should be considered an 'urban area' instead of suburban.
I don't know about you, but I moved here to get away from urban environments.
They also want to shrink the green space in our neighborhoods and use our open space for shipping containers to be used as storage. I've seen the shipping containers they've placed in open space directly behind people's homes in the River District and it's hideous.
We need to make sure Greenstone understands OUR vision for the growth of OUR city. I will represent your voice and vision when I'm on City Council.
I look forward to the opportunity to represent everyone in Liberty Lake with an open mind and a clear conscious- because outside influences and the highest bidder will not influence my decisions- you will.
Please consider voting for me to assume Position 4 on our City Council.
No Big Government
Nothing says government overreach like banning books and taking control of the library board. If you think they'll stop there, you're wrong.
Quality of Life
Liberty Lake residents enjoy a great quality of life with our many parks, restaurants, and events. Let's keep it that way.
Smart Growth
Growth is inevitable, but growth that happens too fast can destroy a tight-knit community. We need to grow smart.
Be a Part of Liberty Lake's Future