My Personal Life

Early Years
I was born and raised in Fairland, IN, a small town that had a population of around 1,000 then. It's about 25 miles southeast of Indianapolis and about 80 miles northwest of Cincinnati.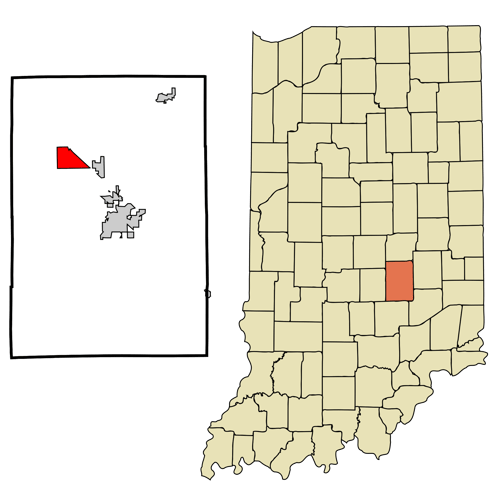 Growing up, I loved exploring the nearby forests and was constantly on, in, or around the 14-acre lake we lived on.
I've always had a love for plants and animals and my nickname as a kid was "nature boy" - which I grew to despise.
In fact, one of my regrets as a kid, was stepping down from our school's FFA forestry team because of teasing and bullying by my "friends."
As an 8th grader, I was finishing in first place at high school forestry competitions held all over the state, including at Purdue University.
However, my love of nature and the outdoors has followed me to Liberty Lake and our access to those things is what drew me to the area.
Something that is top of mind for me is the fact that, eventually, my entire family left the Fairland area and moved to Indianapolis. When I go back, I never go back to my home town because no one lives there anymore. It doesn't feel like I'm going home.
I want Liberty Lake to be a place my wife and I can spend the rest of our lives. I want it to always be home for my three sons who were born here.
Education
I graduated from Triton Central High School in 1993 and was not initially accepted into Indiana University. I was more into sports (football, basketball and track) than academics, but being rejected by IU put a massive chip on my shoulder. I was determined to get a degree from there, and I did.
I attended Ball State my freshman year and then transferred to Indiana University where, in 1998, I graduated with a Bachelor's of Science degree in Public Affairs, with a specialization in Environmental Science- specifically in the area of water resources and lake and watershed management. I would eventually go on to serve on the Rivers and Streams Board in Issaquah, WA.
Wanting to gain more of an understanding about business, I pursued an MBA from the University of Colorado, graduating in 2006.
A few years ago, after moving into my first leadership role, I received a Certificate in Management and Leadership from the University of Notre Dame Mendoza College of Business.
Early Career
My early career started out working in the public sector as a government contractor.
I did NEPA compliance during remediation of the Department of Defense's Rocky Flats Environmental Technology Site (RFETS). I eventually wanted a new challenge and tired of the bureaucracy of the government.
I got my start in the business world through a series of sales roles at Reliance Steel and Aluminum in Los Angeles and Metalwest in Brighton, CO.
Eventually, I inadvertently landed in a recruiting role during a marketing internship for a Denver-based staffing agency.
That lead to about 12 years in recruitment, including at companies like Comcast, Microsoft, and Booking.com.
I eventually fought my way into becoming a marketer by side gigs before they were really a thing. This lead to a Director of Marketing role with a long-time client, Industrial Specialties Mfg in Englewood, CO. I managed a marketing team of 8 people- remotely before that was a thing, too. That was my last full-time role.
Current Career
In 2021, I left my Director role to strike out on my own. I founded RainierDigital, a demand gen and revenue operations (RevOps) consultancy where I am also a HubSpot Gold Partner.
I run two podcasts - Winding Road Careers and Marketing:Unboxed and, in 2020, wrote a book called Think Differently, about the topic of recruitment marketing (seems fitting, right?).
Hobbies and Interests
Gardening, horticulture and hiking are among my favorite things to do. I spend nearly all of my free time working in my yard. I've planted over 200 different plant species since moving here in 2016.
I really enjoy growing plants that aren't just native to the U.S. but also locally.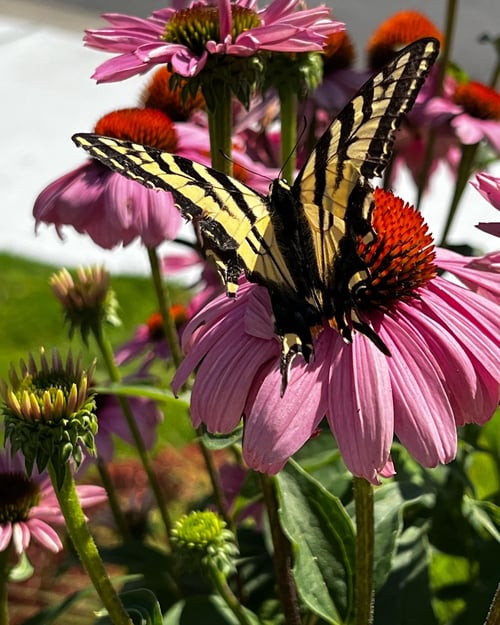 I'm a student of US History and am an avid reader on this topic. I'm particularly interested and influenced by Thomas Jefferson, Abraham Lincoln, and especially Theodore Roosevelt. I've read a lot about the Revolutionary War, Lewis and Clark's expedition, George Custer, and World War II - my grandfather (Harold Warnecke) fought in the Pacific and my uncle (Adolph 'Bud" Warnecke) was a paratrooper on D-Day. You can probably see why he went by his nickname, Bud.
I'm also a huge sports fan and my favorite teams are heavily influenced by the places I've lived:
Cincinnati Bengals
Seattle Seahawks
Cincinnati Reds
Seattle Mariners
Colorado Avalanche
Indiana Pacers
Seattle Supersonics
Indiana Hoosiers
Colorado Buffaloes
Washington State Cougars
As a native Hoosier, I'm also a big fan of the Indianapolis 500 race.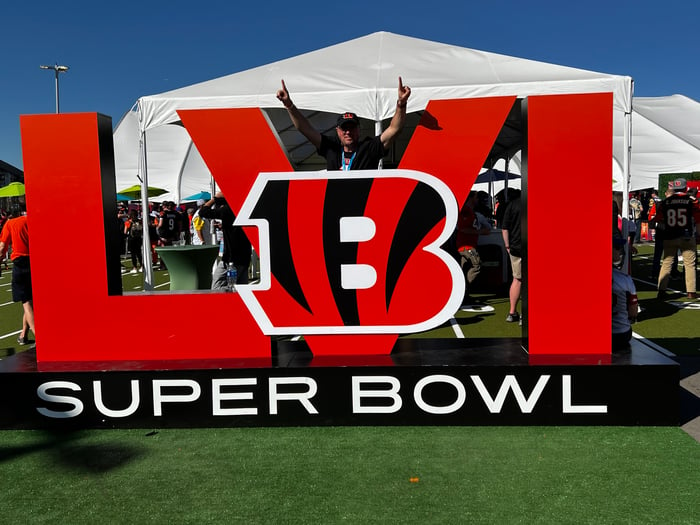 It was sports- specifically our mutual love for the Bengals and Reds - that created the common bond between, then city council member and now Liberty Lake Mayor, Cris Kaminskas and myself. She was one of the first people I met when my wife and I moved to the area in 2016. (Given that, I found it pretty offensive to find out a current sitting city council member who isn't up for re-election had a problem with her attending my campaign kickoff event as a friend and tried to threaten some of her endorsements. We're a small community and that's just what we do- support each other. Keep that in mind when you vote in November).
On the family front, I have three sons, a wonderful wife, and two dogs.
My Political Philosophy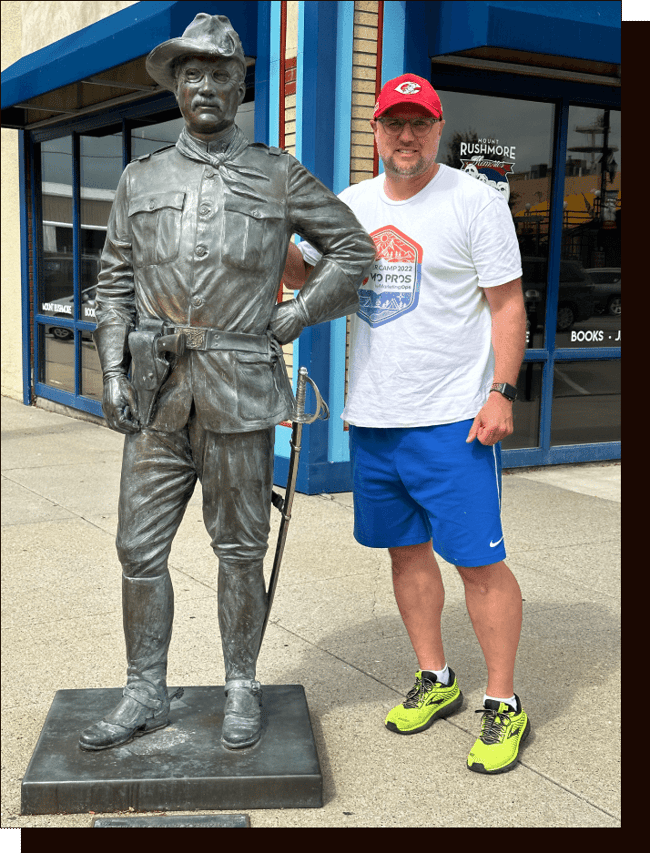 Contrary to the rumors being spread by a sitting City Council member, I am NOT a "liberal Democrat from Seattle."
I moved here from Seattle, that much is true. But, I have considered myself to be aligned with what used to be the Republican Party- until it went off the rails with a focus on culture wars and dividing us rather than policy, cooperation, and compromise in the name of progress and the a future for our people and country.
Hell, at one point, I was part of the Denver Young Republicans when I lived there. So, don't believe someone who has never met me.
They want to play a zero-sum, short game; I'm focused on the long game and what kind of country and world I leave my children and those after.
They want to win. I want to preserve our future as a democracy that represents ALL people. As Ronald Reagan once said, I want our country to remain a "shining city up on a hill" as a model for the rest of the world.
Now, I'm squarely an independent, non-partisan candidate- which is great, since this is a non-partisan position.
I feel like both major political parties are too narrowly-focused and neither represents the majority of Americans. The extremes of both parties have taken over and have become the loudest voices in the room.
Given that, I've given consideration to bringing back the platform of Theodore Roosevelt's Progressive Bull Moose Party- which is why the moose is a prominent part of my campaign.
At a high level, like Theodore Roosevelt, I believe in conservation, empowering employees and providing a voice and opportunity to everyone, not just a select privileged few, protecting consumers, and fighting corruption at all levels of government and business.
I also own a small business and feel like we often are often overlooked in favor or large corporations- probably because these corporations are viewed as people (which I vehemently disagree with) and can contribute far more money to candidates, resulting in undue influence. I will do everything I can to stand up for small businesses and level the playing field.
I will join the City Council with an open mind and willingness to listen to all sides and points of view. Unlike my opponent, I will never be too stubborn to consider feedback from the community. I will also work for you, not special interests.
Be a Part of Liberty Lake's Future